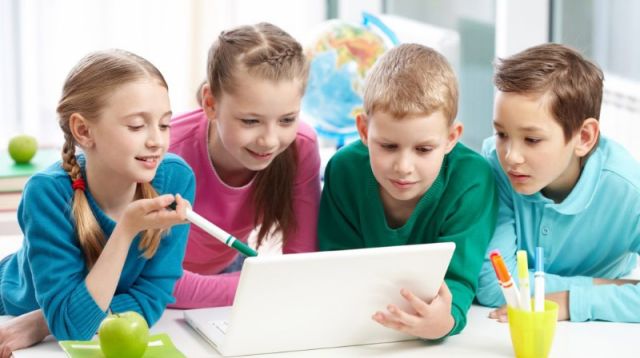 With over 70 international schools, Bangkok is home to possibly the best international schools in any city in Asia. It has over 38 British schools, a further 21 American schools and about 23 IB schools, on top of several others, which include Thai-Chinese trilingual schools.

But with the number of these prestigious institutions growing, parents are increasingly finding it hard to choose which one among the top 10 international schools in Bangkok is the best. Whether it's the traditional foundation schools, the church-owned proprietary schools or the many overseas franchises, the jury is still out.

Meanwhile, this is how life is at some of the leading international schools in Bangkok:
• Teaching Multiple Curricular
International schools don't necessarily major in one single curriculum. Besides offering lessons according to the British syllabus, others also teach according to the American and IB Curricular. The main reason for doing this is so that no local or foreigner is locked out. It also makes it easy for kids to switch from one curricular to another without necessarily moving to another school.

• State-of-the-Art Facilities
Being the crème of all academic institutions, top-ranking international schools in Thailand are told from their awe-inspiring campuses. Some feature futuristic facilities, including Olympic-size pools, ultra-modern classrooms and boarding facilities and beautiful dining areas. Others go a notch higher and include massive auditoriums, modern athletics centers, stunning computer labs and other incredible facilities for extra-curricular activities.

• Bilingual and Multi-Lingual Classes
Despite attracting students from as far as the US, UK, Australia, Japan, South Korea, Portugal, India, Canada and Spain, some schools still offer Thai-Chinese classes. Being bilingual and trilingual enables some of these international schools to mold students that exhibit fluency in other languages besides English. It is also a great way to nurture a positive learning environment and enable students to be smart, critical thinkers and successful all-rounded individuals.

• Early Learning Centers
At an ordinary public or private school in Thailand, learning can't start until a kid is at least three years old. In some international schools in Bangkok, however, education is possible for a 1-year-old, thanks to special Early Learning Centers within the campus. These centers aren't just unique because they have specific programs tailored for toddlers; they also provide a calm, safe, and comfy retreat where kids can learn and seamlessly ease into kindergarten and K-12.

• Leadership Schools
In some international schools in Thailand, learning extends beyond merely covering the syllabus. They additionally empower students to become tomorrow's leaders, equipping them with valuable leadership skills. Doing this alongside academic classes and other extra-curricular activities, these schools even enter their students in international leadership awards to ensure they excel later once they're out of school.
Remember, not every international school within Bangkok has each of these features. Some are ordinary schools with fewer facilities, while others could be the lowers of the 3rd Tier. And so, you must do your homework well before enrolling him or her to a school of your choice.

If you are looking for international school in Bangna, please visit Thai – Chinese International School.